John Mayall
In 1967 maakte John Mayall en tour door Nederland. ''t Smurf contracteerde hem voor een optreden op zondag 5 november! 
Mick Taylor de ex-solo gitarist van de Rolling Stones was daarbij.
Uit de web-site van John Mayall:
LIVE SHOW: November 3, 1967 Begin tour of Holland
LIVE SHOW: November 4, 1967 Amsterdam, Fanclub TV Show
LIVE SHOW: November 5, 1967 Schiedam, Holland
LIVE SHOW: November 10, 1967 End Tour of Holland
John Mayall (geboren 29 november 1933 in Macclesfield vlakbij Manchester) was één van de mensen die de bluesmuziek in de jaren zestig van de twintigste eeuw immens populair maakten. In de door hem opgerichte band John Mayall & The Bluesbreakers, de meest invloedrijke blues-rockband, hebben muzikanten gespeeld als Eric Clapton, Jack Bruce, Peter Green, John McVie, Mick Fleetwood en Mick Taylor.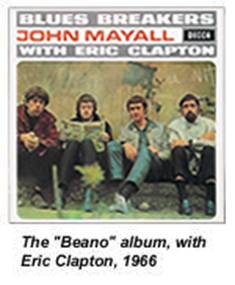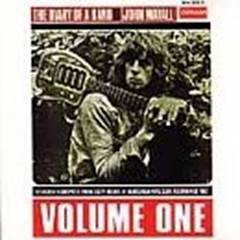 "Diary Of A Band"
"Bare Wires" (1968)
John Mayall heeft in deze formatie in 't Smurf opgetreden.
John Mayall                   vocals, keyboards, harmonica, guitar
 Mick 

Taylor

                 guitar
 Paul Williams                bass
 Keef Hartley                drums
 Chris Mercer                sax
 Dick Heckstall  Smith    sax

                                            John Mayall in 't Smurf.
Discography
1965 John Mayall Plays John Mayall (Decca*)

1966 Blues Breakers with Eric Clapton (Decca*)

1967 A Hard Road (Decca*)

1967 Bluesbreakers with Paul Butterfield (Decca EP single)

1967 Crusade (Decca*)

1967 Blues Alone (Ace of Clubs*)

1968 Diary of a Band Volume 1 (Decca*)

1968 Diary of a Band Volume 2 (Decca*)

1968 Bare Wires (Decca*)

1968 Blues from

Laurel

Canyon

(Decca*)

1969 Looking Back (Decca*)

1969 Thru The Years (London)

1969 Primal Solos (Decca)

1969 The Turning Point (Polydor*)

1970 Empty Rooms (Polydor*)

1970 USA Union (Polydor*)
John Mayall in 2003