Marmalade
Any band that is remembered for covering one of the shitiest songs that Paul McCartney ever composed (and there's a few candidates), has a wee problem.
''Ob-la-di Ob-la-da' is, unfortunately, the track that The Marmalade will be best remembered for. Listen to it, and it has all the hallmark McCartney whimsy, which without the Lennon radical counterpoint …. well it's only our opinion, but without the Lennon counterpoint, McCartney is a shite songwrtiter.
Still, we're not talking about The Beatles here. We're talking Dean Ford and the Gaylords. Mmmmmm …. between 1961 and 1967, one of the most popular acts on the west coast of Scotland. In search of fame and fortune, they buggered off down south of the border to London, the hip, happening, groovy place of the 60's.
And found it. And good on the guys too. They had done the circuit for 6 or 7 years. Paid their dues, went down sowff, chinged the nyme, and did awrite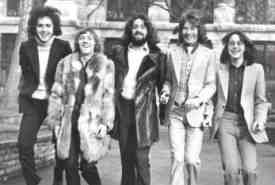 Although they were always a pop band, they somehow managed to get a residency at The Marquee in Soho, London. The Marquee was home to the edge of new British music.
So, somewhat surprisingly, Marmalade got a twice a week residency on the basis of their unavowedly pop sound. Possibly, their stage ready, circuit-honed craft stood out against the constantly changing edgier southern counterparts.
Signed to CBS, they had minor hits with their first three singles (their first produced by the "Sir" George Martin), but 'Ob-la-di Ob-la-da', released in 1968, before The Beatles version, took them to their first number one.
In 1969 they signed a new contract with Decca, which gave them the freedom to write and record whatever material they wanted. Against stiff competition from Rolf Harris's "Two Little Boys" they racked up their next and last number one in 1970 with "Reflections of my Life".
Their lasting legacy is by Junior Campbell, an original member of the band, who wrote the theme tune for Thomas the Tank Engine. And somehow, that's appropriate.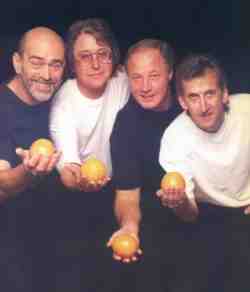 Marmalade today
The band achieved notoriety in 1972, when The News of the World published an expose of the sexual activities of certain band members on tour. It helped sales of their next single, Radancer, but not enough.