The Outlaws
The Outlaws, een popgroep uit Bussum traden op in "t Smurf op 14 januari 1968 in het voorprogramma van Q 65
Herinnering van drummer Ad Dekker: "Kweet niet of wij nu zo goed waren..... of de kjoe zo slecht..... maar wij hadden méér succes dan zij!!!!!!!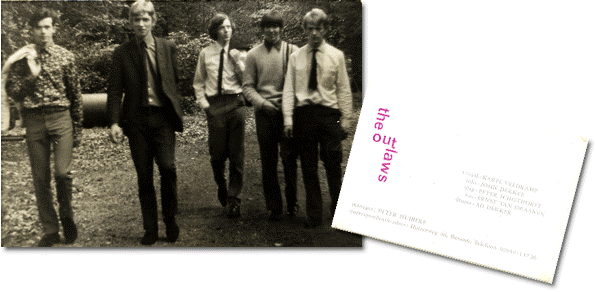 In de zestiger jaren begon Ad Dekker met broer John en Ernst van Draanen als de 'Sensation Tigers' om vervolgens o.a. met Karel Veldkamp succesvol door te gaan als 'The Outlaws' en speelden zij voor verenigingen en in dancings in Amersfoort, Naarden, Hilversum en Bussum.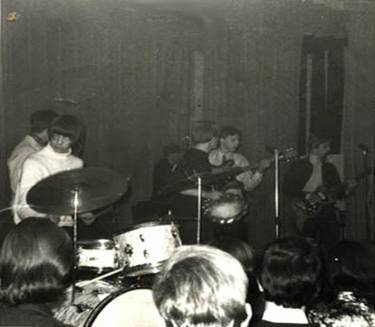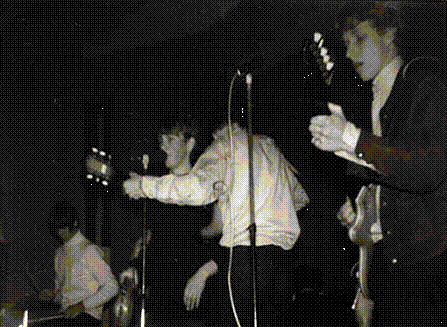 The Outlaws in 't Smurf
Bezetting:
Karel Veldkamp            zang
Ernst van draanen        Basgitaar
 John Dekker               Sologitaar

 Peter Schothorst        slaggitaar
Ad Dekker                   drums.
Ad speelt nu nog met karel en Ernst in Neighbour Kijk hier > www.neighbourinfo.nl